Quality-Focused Automotive Service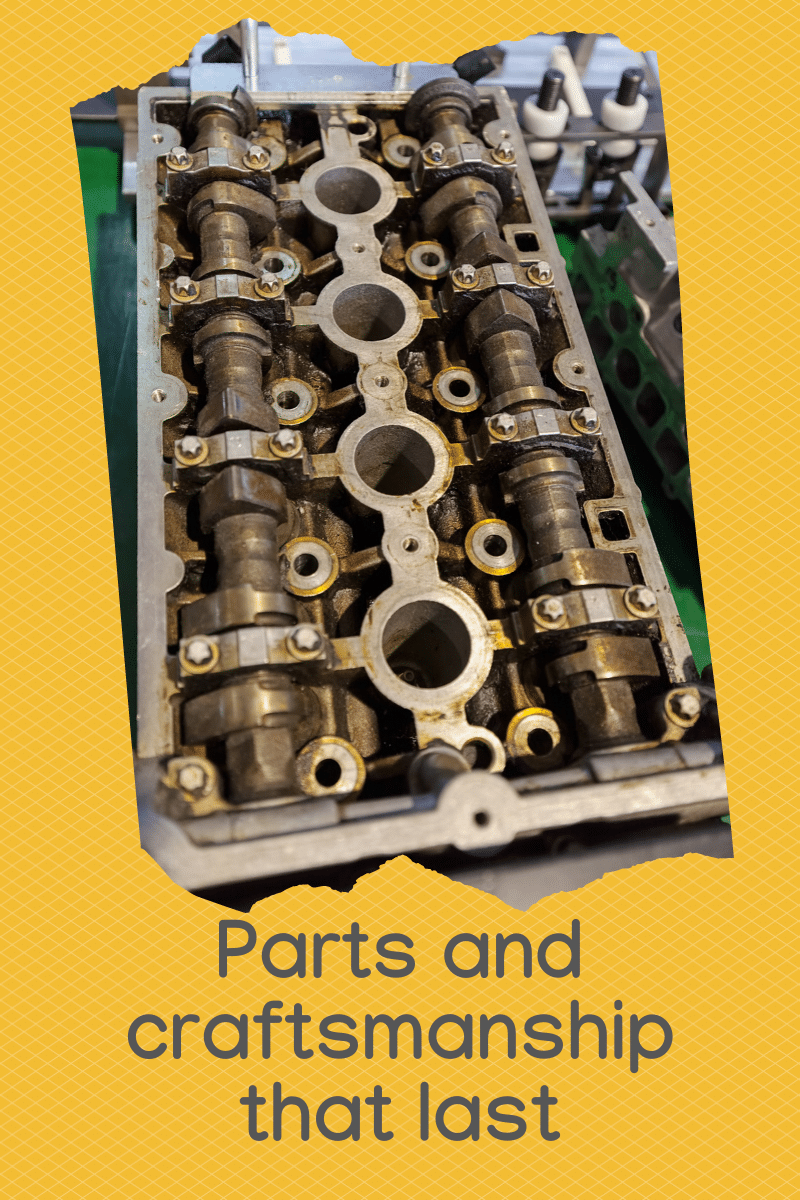 We are committed to lasting repairs and attentive service; as Henry Royce said, "Quality is remembered long after price is forgotten."
We know that there are auto repair shops and car dealership service centers on every corner throughout Central Florida. We're a small fish in a big pond. However, we've made a commitment to set ourselves a very high standard of quality in order to distinguish our work from the rest. It allows us to sleep at night to know that we've given you the same level of care we would give our mom.
Quality Parts
We use quality parts that are either original equipment from the vehicle's manufacturer, or aftermarket parts of equal or better quality. When we source parts, we weigh reliability, longevity, and price to give you the best result possible for your money.
Quality Craftsmanship
Andrew stands behind his craftsmanship on each vehicle he services. It doesn't matter if it's as "simple" as an oil change or complex as an engine overhaul, he strives to do it the right way the first time every time.
His attention to detail is astounding. Only when we are confident that we know the root cause, will we provide a solution to your vehicle's symptoms. We stand by our warranty so strongly that we will often honor it even if it has passed. In fact, because we are so committed to doing it the right way the first time, it's rare to have a vehicle come back to us because of a warranty related concern.
Quality Pricing
Using testing and evaluation to pinpoint the exact cause for your vehicle's symptoms, and standing behind our proposed solution with confidence, we provide a budget estimate that we will not exceed. While we do charge for testing and evaluation, the time invested, the sophistication of the testing equipment and procedures used, and the value of the information produced allows us to give you confidence in a lasting repair. Additionally, we aim to be transparent on your invoice by focusing on a fair labor rate and a low parts markup.
Our overall priority is on helping our clients keep their repair costs down by helping them to proactively maintain their vehicle rather than reactively repairing their vehicle. That means, ideally, seeing you only 2-3 times a year (including oil changes!). If we miss seeing one another more than that, we can make plans to get dinner together!