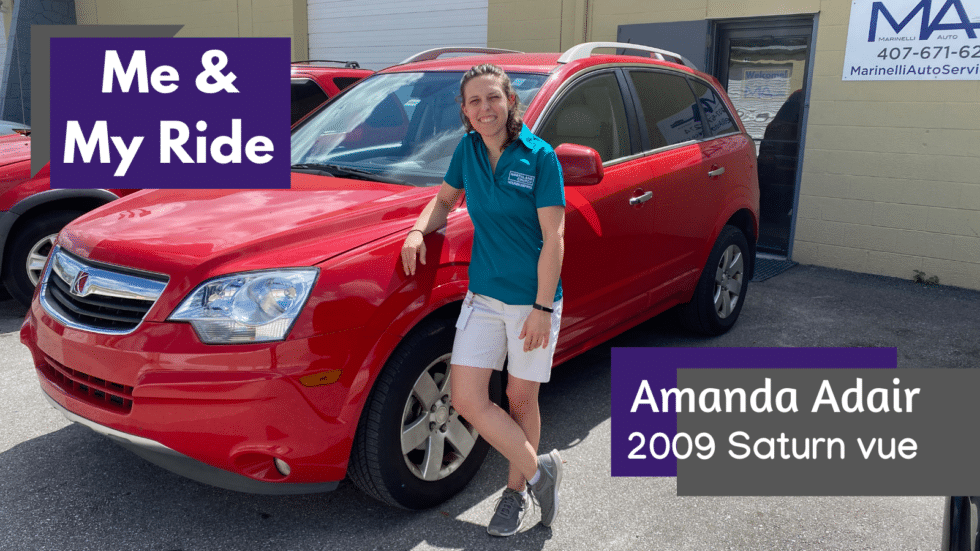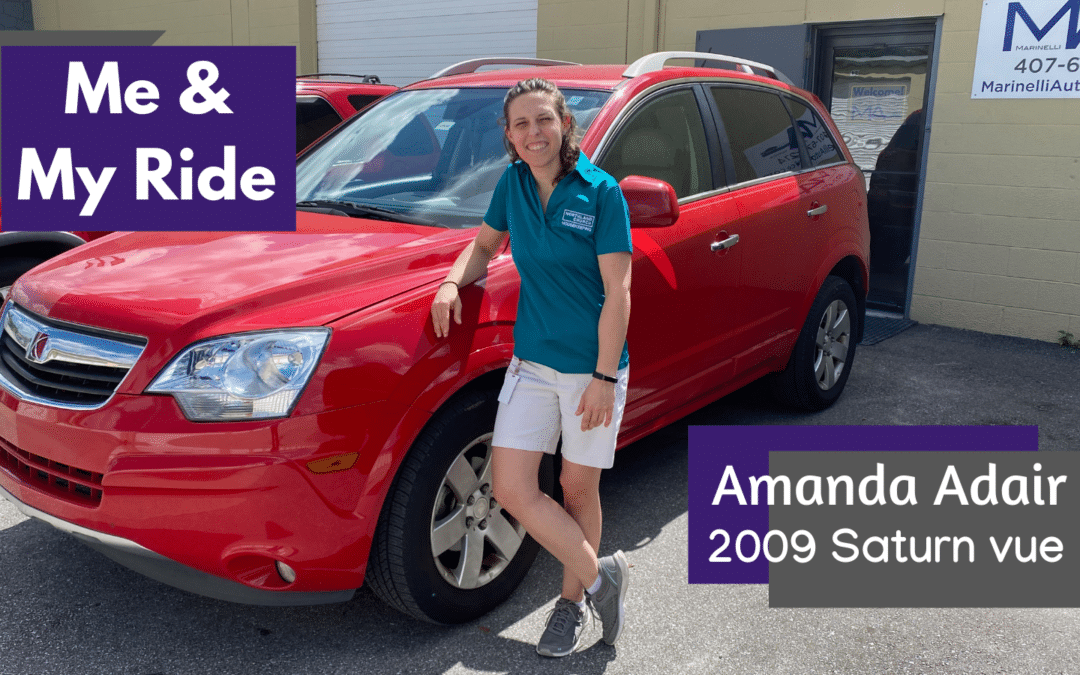 Amanda is one of the kindest people I know and it's been really fun to serve her and her 2009 Saturn Vue. She's been so wonderful in connecting her friends with us as well! In fact, she referred Victoria to us a little while back who we ended up hiring to fill the client relations role in our office!
A bit of a renaissance woman, Amanda has just a few jobs. She is full-time at Northland Church with the housekeeping team. She manages all of the children's ministry costumes and props at Summit Church. Finally, she occasionally gets gigs at Florida Hospital acting in medical simulations.

She's an actress, a harpist, and an outdoor enthusiast.
In her vacation time she's likely to be driving South Carolina (about twice a year) to visit family. On days off she enjoys hanging out in her hammock reading, going to parks that feature streams and lakes and riding her bike on the recreation trails.

Amanda one thing that she likes about her Vue is that it has plenty of room to haul her harp around. Or her bike. Or to help a friend move. After getting to know her, it doesn't surprise me that she enjoys using her vehicle to help others.
The only downside is that the trunk is so high off the ground. Being a small woman, lifting her harp or bicycle into her trunk is a feat! One thing she misses about her minivan is that it was lower to the ground and easier to load. 
When Amanda first moved to Florida, she was going to a mechanic in Kissimmee where she lived. Then, when she moved to East Orlando, she wanted to find something closer, so her roommate, a client of ours, recommended us. She's been a loyal client since then.
She was sold from the get go. "That first time that I came, I couldn't find the place. Andrew came out and found my car and walked me over to the building."
Feeling cared for from the first moment she came to us and the level of honesty and upfront communication were what kept her coming back.
"At that point I didn't feel really confident in my ability to not be swindled over, so being willing to talk to my dad was really great. I've gained confidence in how to talk to my mechanic and how to handle stuff on my own for my vehicle. I have ownership of my car."
Probably one of the biggest compliments we could get – especially from a single woman – was when Amanda told me, "The last time [I came] I didn't even call my dad. I just took care of it." 
That is exactly what we try to do here. We want people to feel empowered to make confident decisions in taking care of their vehicle.