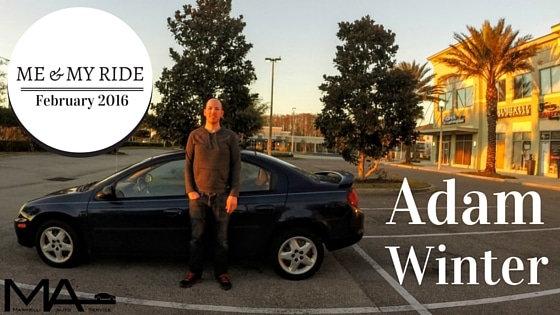 Drums set a grooving beat as the lead guitar begins strumming. The keys chime in with a soulful melody, and anticipation builds as the bass drops a deep rhythm behind the treble hum of the electric guitar. Enter the lead vocals with a powerful opening lyric; then back-up vocalists come in with a sweet layer of harmonies.
Behind you, tucked away in the sound booth, is Adam Winter. He makes sure each instrument comes forth with just the right sound as you lean into the music and absorb each lyric without another thought on your mind.
He's been working at this since the wee hours of the morning and will continue until everyone has left and tear-down is complete. Then, he will hop into his 2002 Dodge Neon eager to get home after the long day.