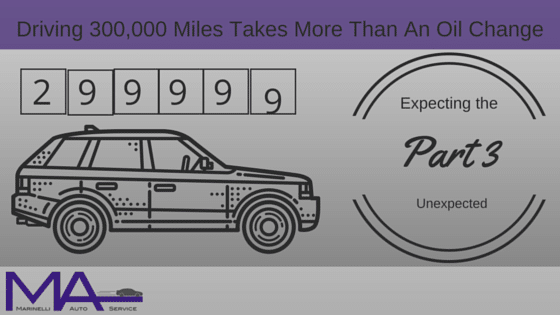 Expecting the Unexpected
In this series so far I've covered why you should consider driving your car to 300,000 miles and how to maintain it well. In this final post, I want to share some advice on how to deal with inevitable unexpected repairs.
You've just been having a blast hanging out with friends. Now you are on your way home, pumping your jams, just taking in the moment of the good time you've had today when you hear an awful noise coming from your vehicle. Suddenly, the atmosphere in the car changes. You love this car! It's your baby! It's gotten you through college and job promotions, maybe even a job demotion, and you aren't ready to give up on her yet.
Sometimes the hardest part of making a vehicle last is making the difficult decision to spend a significant amount of money to keep it running. It really helps if you are prepared to expect the unexpected, and here's how.
Continue reading "Driving 300,000 Miles Takes More Than An Oil Change: Part 3" »