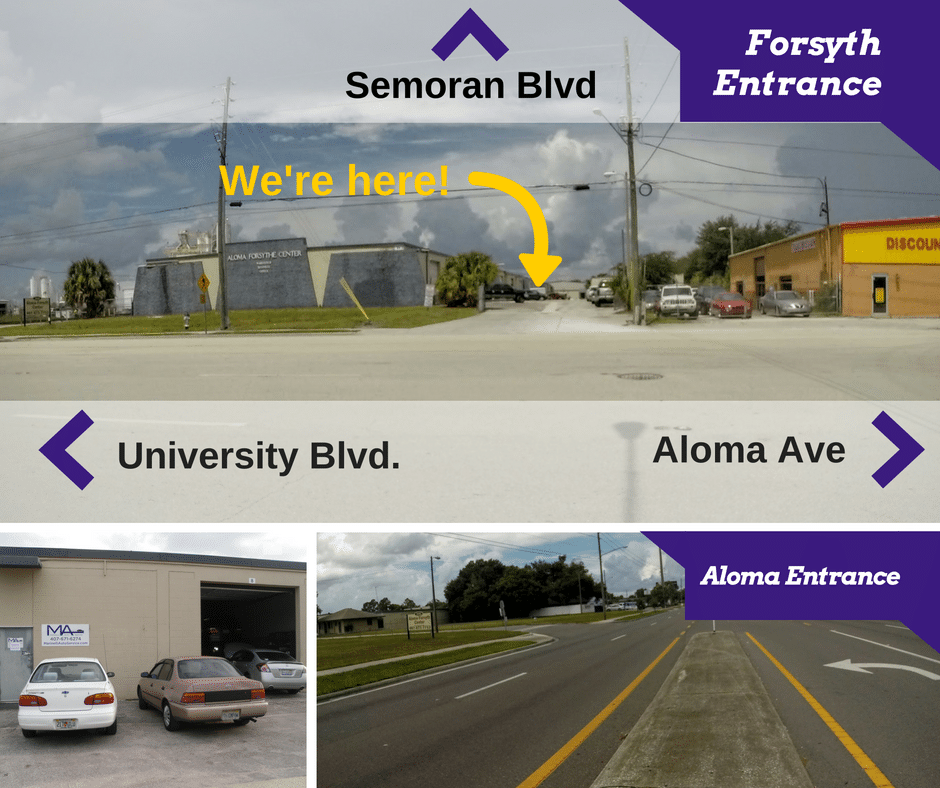 How to Find Us:
We are located in the Aloma Forsyth Center in Building W, Suite #8, which is the large building perpendicular to Forsyth Rd. Entrances are located at both Forsyth Rd and Aloma Ave. Our shop is closest to Forsyth Rd.
After-Hours Drop-Off
Property gate access is available from the main entrance on Aloma Ave. Gate Code: 31215#
Secure key drop box is located at the bottom left-hand side of the garage door.
If you do not have an existing appointment, please leave us a voicemail or email and we will call you first thing on the next business day.