I love to travel. My photo albums and passports are evidence of this passion. I've seen a lot of amazing places across the world and across our country and have a desire for more. It's not just about seeing the places, it's about the people you are with, the people you meet along the way, and the memories you make. Different places are great to visit at different times of the year. Sure, you can fly pretty much anywhere, but nothing gives you the true experience of your journey like getting in the car and hitting the Interstate. I tend to forget to enjoy the journey and then wish I had taken notice of all the places I traversed to get to my destination. If you are thinking about taking a road trip this summer, or wish you had planned one and have a goal to plan one next year, here are my top picks…
Beach
Lake Michigan
I'm a little biased on this one because I lived near the northern part of Lake Michigan for 19 years. Although it is where I grew up, I didn't appreciate it at the time. Now that I live in Central Florida, as I run from my car only to arrive in my house drenched in sweat from 100 degree hot humid summer, I long for the warm days and cool nights of summers on Lake Michigan.
Not only is the in Northern Lower Michigan weather gorgeous in June, July, and August, the scenery is breathtaking. Leelanau County is a sliver of land that is home to a series of tiny lakeside towns, fields of fruit trees and vineyards, long sandy beaches, and massive golden sand dunes that you expect to only see in a picture book.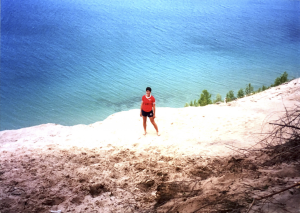 Grand Traverse County has some of the best restaurants and if you time it right, you can experience the National Cherry Festival.
Go a bit further north and you can take a ferry to car-less Mackinac Island and explore it in a horse-drawn carriage, horseback, or bicycle. Tour a historical fort, visit a butterfly garden, or have a romantic dinner at the Grand Hotel.
Head south along the coast and you enter a string of picturesque small towns with Dutch roots. The possibilities are endless.
Nature
The Great American West
My love of the west go back to my early teens and every time I go back, I can't get enough of it. I've always flown, but would love to take a long road trip someday and hit some of our nation's great sights along the way. My mom often reminisces of the time her father, a psychology professor, took a sabbatical and piled four young children into the car for a month long family vacation out west. I aspire to that same goal!
From exploring the Rocky Mountains in Estes Park, Colorado, to cheering at rodeos in Wyoming, and horseback trail rides in Montana, I can't get enough of it. Whether you are a roughing it type that likes to back-pack and pitch a tent in the wilderness or prefer to lodge in a beautiful hotel near amenities, there's something out there for everyone. Hiking, horseback riding, and white water rafting are calling out to the physically active travelers.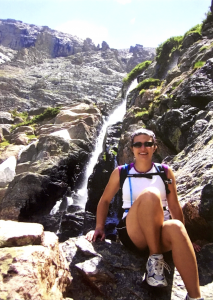 Or, maybe you are a more of a window shopper and sight seer and are content taking a drive through the rockies and stepping out at look-out points to snap some photos before you cruise into a mountainside town to peruse boutiques and art shops.
There are so many amazing sights out west, including the Grand Canyon, Yellowstone National Park, The Great Salt Lake, Mount Rushmore, and many others. Even if you fly into Denver, Colorado, and then rent a vehicle to road-trip through the great expanse of the west, you won't regret it.
History
East Coast
I've always wanted to explore more of the East Coast. A visit to Baltimore and Washington D.C. tickled my interest a few years ago and I wanted more. I could spend days exploring the museums at our nation's capital. Touring old ships in Baltimore's harbor was fascinating. I'd love to experience more of what our founding fathers started in Boston, visit some of the old battlegrounds and memorials, and then escape to Maine's seaside for a breath of fresh air and take in some historic lighthouses. If you like history, you won't be disappointed at what our east coast has to offer!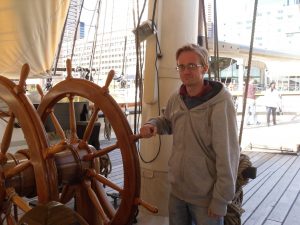 There is also a rich culinary tradition on the East Coast that I've yet to truly sink my teeth into but would love to experience. From fresh seafood to lush gardens, it's definitely something I'd spend my time exploring.
If you've already made summer plans to road trip, I'd love to hear where you are going. If not, I strongly suggest you make plans this summer or start saving and planning to do it in the future, to make time to explore what the United States has to offer one Interstate at a time.
---
Marinelli Auto Service is an auto repair shop in Winter Park, Florida. We've been serving Central Florida since 2015. We provide maintenance and repairs for a variety of makes and models.